Tennis scouting 101 - How to beat your opponent before the match starts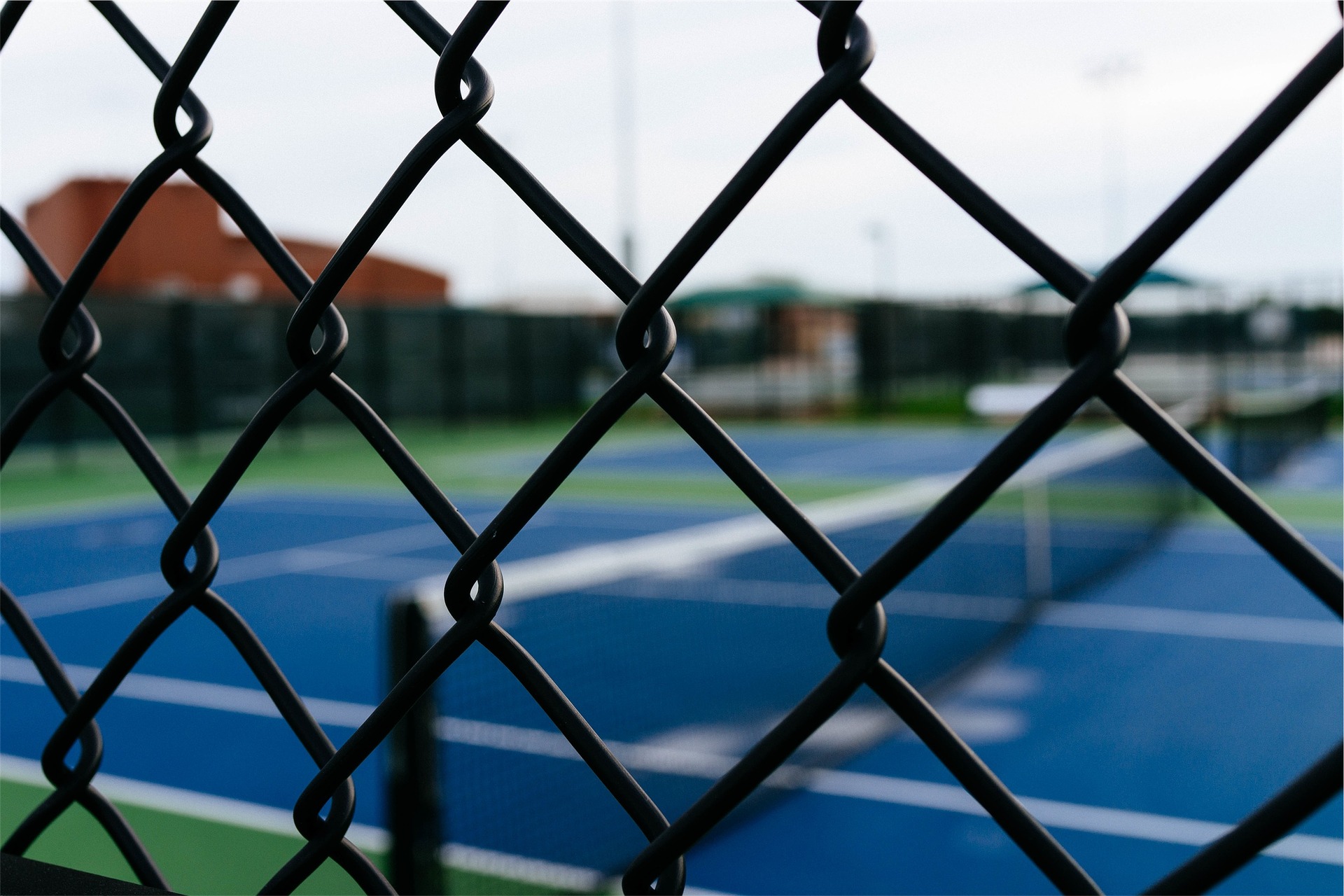 Sounds too good to be true 🤩? Maybe! After all, in tennis nothing is ever 💯 guaranteed to work! But one thing is for sure: if I had to name one nerdy skill that's helped me to win more matches 🏆 since day 1 (even when I had all the odds against me on paper ⚖️), scouting would be that skill. It is that important.
I'm Elena Margaria 👋🏻 and just like you, I'm on a mission to become the best tennis player I can 🥇. Even without a fancy team, or too much talent. Just with a huge desire to make it. That's why Tennis Rematch exists: to share everything I learn along the way 🤓, so you can get better faster, and together we can prove that we can achieve anything we set our mind to 🔥.
Look. I played tennis catch-up for most of my life: when I first started tennis at the age of 11 👧🏼, "late" compared to the other kids, and when I decided to do a tennis comeback after a stop lasted 4 long years 👱🏼‍♀️. And, in both occasions, scouting was crucial to close the gap between me and the other players, at least in terms of results 🥇.
You know, when you lack practice hours and experience, but you still want to win with all of yourself, you find a way 💡 to compensate your handicap. And the way I'd found was scouting, a skill most of the other players seemed to neglect 😏. Thus a skill I could excel in and be the best at.
So why not share what I know about it, so you can skyrocket 🚀 your chances of victory too❓
If you're short on patience today 😤 or you think you already know a lot on this topic 🤓, you can skip right to the goods with this table of contents 👇🏻.
What is scouting? And why does it help?
Scouting is the action of gathering information about enemy forces ⚔️: your opponents, so to speak.
And the good news is, it's a learnable skill (no one is born with it 👶🏼) and the more you work at it the better you're gonna get 🤓.
But why would you bother gathering information about your opponents❓
So that next time you face them, you'll step on the court:
① less tense and more relaxed 🛀🏻, because that's how you feel when you know what to expect and are fully prepared for it;
② with a well-thought strategy in mind 📝, specifically designed to exploit their weaknesses and neutralize their strengths.
In other words, you'll start your match at full speed 🏎, without the worry and need to spend the first games to study your opponent 🧐 and come up with a plan on the spot.
Do you think it's not worth the effort? Think again and give it a try, trust me. You'll be surprised how many otherwise-super-tight matches you'll end up winning! As long as you'll do scouting right, of course!
What does "doing scouting right" mean?
Let's first start off with what doesn't mean:
❌ watching someone play for curiosity and without any purpose, just like you'd watch your favorite football team on tv 🤞
❌ staring at someone playing with no idea nor interest about what's actually going on on the court, just like you'd stare at your book when you didn't want to study 🤫
On the contrary, good scouting means giving the full attention to the player who's playing (either in practice or a match, both are good) and be:
✅ OBSERVANT 👉🏻 to spot his weaknesses and strengths, that you'll use later on to make a plan that takes advantage of the bad and neutralizes the good
✅ ALERT 👉🏻 to recognize his preferences and tendencies at specific moments, so you'll know what to expect and won't be surprised by his actions and choices
✅ SMART 👉🏻 to get the key information and neglect what's just temporary, so you'll keep things simple and not overengineer your strategy
So yes, to do scouting right you need to have the right attitude. But knowing what to look for 🔍 during your scouting process is just as important.
In fact, you can have the best attitude in the world, but if you then focus on the wrong aspects of the game or simply conduct your analysis too superficially, how good of a scout are you? Not very 🙅🏼‍♀️!
What to look for while scouting
Since tennis is made up of 4 main aspects, you should look for hints in all of them:
① TECHNIQUE 📐 → Which ones are his weak shots? And his best shots? Where is he more consistent? Where more faulty? Where more dangerous? Does he like balls with lots of top spin? Or he prefers flat balls? How does he serve? Is he comfortable at the net?
② TACTICS 💭 → What's his preferred strategy? Does he go for winners as soon as possible? Or he prefers waiting for the opponent's mistakes? Where does he tend to serve his second serves? Does he often surprise his opponents with drop shots? Or he prefers playing an approach shot and going to the net?
③ MENTAL STRENGTH 😡 → Does he get easily upset by mistakes? Do drop shots particularly annoy him? Does he play his best or worst tennis when the score is tight? Does he tend to give up after losing his first set? Or he usually comes back stronger after the break?
④ FITNESS LEVEL 👣 → Does he move well overall? Or he's good sideways, but not very good when it comes to run towards the net? Can he sustain long rallies? Or he tends to shorten the point after a certain amount? Is his level of energy always steady or tends to drop in the third set?
❗️You don't necessarily need to answer all these questions to be a good scout, but of course the more the better! Deep analysis results in valuable info about your opponent that you can then use against him to beat him. Superficial analysis doesn't ❌.
That doesn't mean you need to watch entire matches or hours of practice ⏳. It just means you shouldn't stop to the first two mistakes on the backhand side to assume that's his weak shot. Because that might be a very wrong conclusion.
Now you. What do you think about scouting?
Some pro tennis player once said 'If I play good I can beat anybody, if I play bad I can lose to anybody', suggesting that scouting was not really in his agenda. What do you think of this attitude? Any thoughts? Let me know in the comments 😊
Hope you learnt something new and got some ideas on how to turn complete strangers into well-known, beatable opponents! If you did, leave me a clap (or two) so I know you did 🙏🏻
Scouting In A Nutshell 🥜
Want to start winning your next match even before stepping on the court? 👉🏻 Get my personal TEMPLATE to scout your future opponent!