How I got started with tennis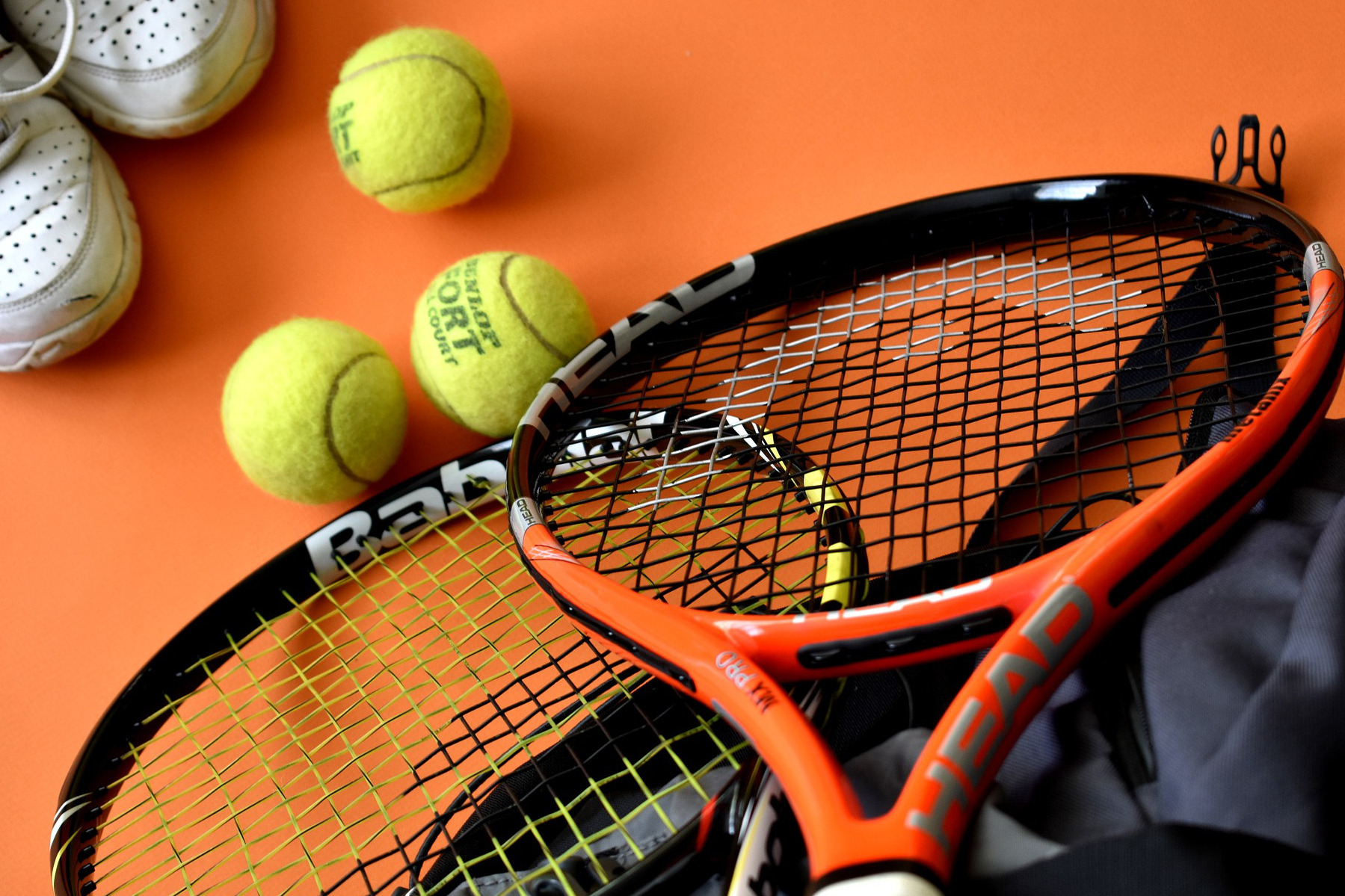 If you want to know when/why/how I started playing tennis, here's the right place. To be honest, not many people know the whole story. Which is kind of weird, since the tennis court has been my happy place for so many years.
But well, I guess it's normal. After all, I've never liked talking about it.
When I was competing, I didn't want people to know that I had started so late. Somehow, I wanted to be thought as "good", despite this fact.
I remember losing matches against more experienced girls and being consoled by my mum with "it's normal, she's started playing tennis so much earlier than you", and literally hating it. I knew it was true and normal and everything, but justifications were never for me.
That's why I used to keep this little secret. So that people would set the bar high, and not expect less from me just because.
Since I stopped playing tennis, avoiding the topic has been much easier. No one asks you when and why you started playing tennis. It's already good if someone asks you if you practice any sport. And, even if they'd like to know, when you answer with a dry "Well, I used to play tennis", no one has the courage to ask more.
But why? What's wrong with remembering the good old times? I haven't figured this out yet, but I guess I was afraid it would hurt. And I was right. It fu**ing hurts. But at the same time, giving me the permission to remember and talk about it also feels incredibly liberating.
So let's get going. I digressed enough for today!
WHEN did I start playing tennis?
Late! At least according to the tennis community/world or whatever you want to call it.
I grabbed my first tennis racket at the age of 11, which at the time seemed late to me as well. Especially when in my junior tournaments I had to face people who had already played twice as long as me. It was hard (very hard) to lose and see how far ahead some of my opponents were.
But you know what? If I could go back in time, I'd tell that girl that she has still plenty of time to catch up and have all the rematches she wants. That there's no reason to rush things. That all she has to focus on is improving every single day. And that if she won't give up, the satisfactions will come.
WHY did I start playing tennis?
Because I had to fill a big hole another sport had left me: swimming. After 4-5 years of early evenings and Sundays spent at the swimming pool, I sadly had to quit due to distance problems.
Living in the country-side, taking me to practice so often was a mess, logistically speaking, for my parents. And I cannot blame them: it was really a big commitment.
Anyway... for this reason, I had to decide which sport I wanted to do next.
And one day in September, at school, we had this local tennis coach visiting us to promote his tennis courses. I remember being in the school gym, listening super carefully to this at-the-time stranger's instructions on how to grab the tennis racket and execute forehand and backhand.
And then chaos. Although he had organized some games so that everybody would be busy doing something all the time, there were balls flying everywhere from every angle. You were lucky to survive the lesson without being hit even once.
However, I was so focused trying to execute all his instructions and hit the targets, that I couldn't care less about the chaos. I was like in a parallel quiet world: just me, the balls and the little temporary net.
That day I went home from school with the flyer of the tennis course in my hands and told my mum I had finally decided which sport I was gonna try next. The excitement was real and I couldn't wait for the course to start!
HOW did I start playing tennis?
Attending the course, you may think. But no, that's not how things went! I started playing tennis before the tennis course started, because I literally couldn't wait. Plus, I didn't want to be unprepared.
Fun fact: I always try to know in advance what to expect, otherwise I'm too excited/scared and cannot think of anything else until the day comes. I know, I'm weird. But that's just how I am!
So I had convinced my dad to take me to my village's tennis court, which at that time resembled more the jungle than a court, and play a bit with me.
As a side note: my dad has always been a very sporty man, but football was (is and will always be) his thing, not tennis. He had actually learnt how to "play tennis" by himself.
As a second side note: despite the bad conditions, the tennis court was nothing but perfect for our purpose! In the end, all I wanted was trying to hit some balls.
Then, the first tennis lesson came and... it didn't go as expected! Not at all.
That super brief but intense experience on the jungle court had certainly helped me a lot. Not only I didn't think once I was awkward while hitting the ball. But my coach even asked me to come at a different time the next week, so I could play with a different group! What a success!
But enough about me. Now it's your turn!
Let me know in the comments when and why you started tennis in the first place. Were you a "latie" like me? Or you were wise enough to start when you were supposed to? :-P
And then, did you start by chance? Or your parents gave you a little push? And no, don't tell me you just happened to live in front of a tennis club, because I'd be very very jealous! Even though, I currently live in front of one too, so I guess you can tell me anyway ;-)
If instead you haven't started tennis yet, but are thinking about it, tell me what's stopping you so I can give you the little push you're missing!
Hope you enjoyed my story. If so, leave me a thumb up so I know you did!
Would you play tennis all day and night just to get better?
Then you're one of us! We're a community of passionate and motivated tennis players who work hard every day 💦 to reach their goals, motivate each other 🔥 to keep going when things get tough and share their own experiences 💬 so everybody can get better faster.