4 crucial tennis points smart players use to gain momentum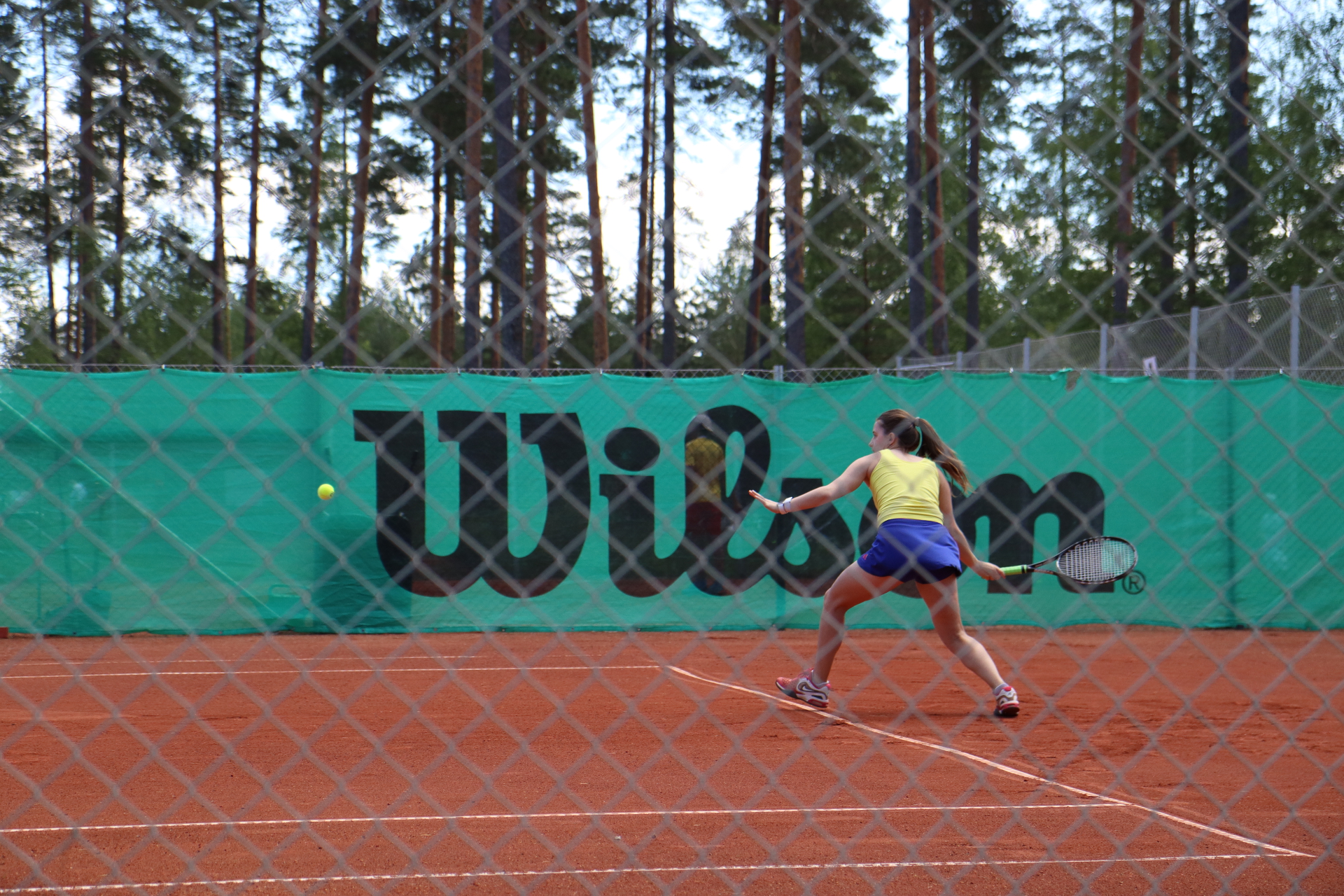 How many times have you been told "every point counts"?
I have many 🤚🏻, and how to disagree! You never know when things are gonna shift so... you better keep fighting for every point and make sure you don't leave any on the table. Don't you ⁉️
At the same time though, I've also learnt that while every point counts, some points count more than others 😬.
Yes, I'm talking about those key points that, if won, are gonna bring you half way (or the whole way) there 🛣. Like a break point on 4-4, or a match point in a tie-break.
But not only! I'm also talking about other a-bit-more-hidden points, ones that usually take the backseat in a player's mind although they can heavily affect the dynamics of the game 🤐.
Hi, I'm Elena 👋🏻 and just like you, I'm on a mission to become the best tennis player I can 🥇. Even without a fancy team, or too much talent. Just with a huge desire to make it.
That's why Tennis Rematch exists: to share everything I learn along the way 🤓, so you can get better faster, and together we can prove that we can achieve anything we set our mind to 🔥.
But back to business!
The thing is, when there's a game, set or match at stake, everyone wakes up ⏰. The heart starts pumping, hands get sweaty... you know how it goes!
All of a sudden, everyone on the court is super focused and has eyes (and mind) on the immediate prize: the chance to take something big home 🏡.
But while ad points get noticed by everyone, there are other crucial points in disguise which don't get the same attention 🤫, yet can have a tremendous impact on the outcome of the match by producing or denying momentum 🌪.
Learn to recognize these points and play them intelligently, and you'll give yourself a big advantage over your opponents!
#1 - The set-up point
A set-up point is any point that precedes an ad point (30-15, 40-40, 0-30... you name it!), and it's a major point to win as it has the potential to offer a major reward 🎁: the opportunity for either you or your opponent to win a game.
Just think about it.
Let's say you win a set-up point when the score is 30-30 or deuce. As a result, you're going to be just one point away from winning the game, while your opponent three points away. Not a bad score to be in, is it?
But let's say you win a set-up point at 30-15 or 30-0. The spread is gonna be even bigger, and guess what: your opponent is gonna feel like on an impossible mission to make up for the disadvantage 🥵!
Of course, the same reasoning holds true when your opponent is the one ahead in the score and you the one behind. So be aware of the importance of the point you're playing and put extra effort to win it: it can save you lots of trouble later on!
#2 - The set-up game
The set-up game is any game that can move either you or your opponent to within one game of the set (4-3, 5-5...), and it's a major game to win as it has the potential to put a lot of pressure on whoever is behind in the score 🤯.
For example...
Let's imagine you're leading 4-3 and you break serve winning the set-up game: you're then going to serve for the set.
And if you're the one serving instead and hold serve? Then your opponent is left with no choice but to hold serve to stay in the match.
Either case, pressure will be on for her 🔥!
Needless to say, the set-up game requires just as much attention from you (if not more!) when you're the one behind in the score, because... well, either you win it or you're almost screwed!
#3 - The dictate games
The dictate games are the first two games of the second set, and while they don't look anything special at first sight, they are major games to win.
In fact, they give the player who's won the first set the chance to continue her dominance, and to the one who's lost it the chance to reestablish her presence in the match. In other words, they have a huge impact on the momentum of the match!
Let's say you've won the first set. Now your opponent is hurt, and when someone's hurt becomes dangerous: there's a good chance she's gonna react right away ⚔️. Be ready for it and do your best to win the next two dictate games: you might convince her she has no chance with you today!
Now let's say you've just lost the first set. The last thing you wanna do is to get discouraged: your opponent may just be about to take a little nap and let her guard down, so it's your time to jump right back in 🐸!
#4 - The stretch game
A stretch game is the game after a break, and just like the dictates games, it's a major game to win as it has the power to generate or deny momentum.
Indeed, while it gives the player who's just broken serve the opportunity to stretch the lead by "just" holding serve, it also gives the other player the chance to break back right away and level things up.
But let's see a couple of scenarios.
If you've just broken serve, you'll tend to relax a bit ⛱️ because of the little buffer you've just gained. Well, don't let that happen and stay alert instead, because your opponent will try to break you back right away!
On the other hand, if you've just been broken, know that your opponent is gonna feel a little extra comfortable, so try to get the break back ASAP because there's no better time for it! It's your chance!
And voilà, there you have it: the 4 most-unnoticed crucial moments in a match that you want to capitalize on to either stretch the lead or regain previously-lost ground!
As always, don't overthink it though. There's really no need for that!
Just make sure you pay a tiny-bit extra attention to the score 👀, so you can start noticing little by little when you're right in the middle of one of these crucial moments.
Before you know it, you'll have like an internal alarm clock ⏰ ringing whenever it's time to push the accelerator and play ultra smart (that is, avoid free gifts and focus on forcing errors instead)!
I really hope you enjoyed this blog and learnt something new! If so, click on the clap button so I know you did 🤗. (You have no idea how much it motivates me to keep writing and sharing what I learn!)
But now, I'm curious: do you really play every point as if it was the last, or not?!
(🙋‍♀️ I try, but no... I don't! I always think I do, but it's not until the real pressure is on that I realize I still have another gear 🙈!)
See you in the comments below, can't wait to read you!
'Till the next blog, ciaooo!
Elena
Would you play tennis all day and night just to get better?
Then you're one of us! We're a community of passionate and motivated tennis players who work hard every day 💦 to reach their goals, motivate each other 🔥 to keep going when things get tough and share their own experiences 💬 so everybody can get better faster.