How to speed up your post-tennis recovery with trigger point therapy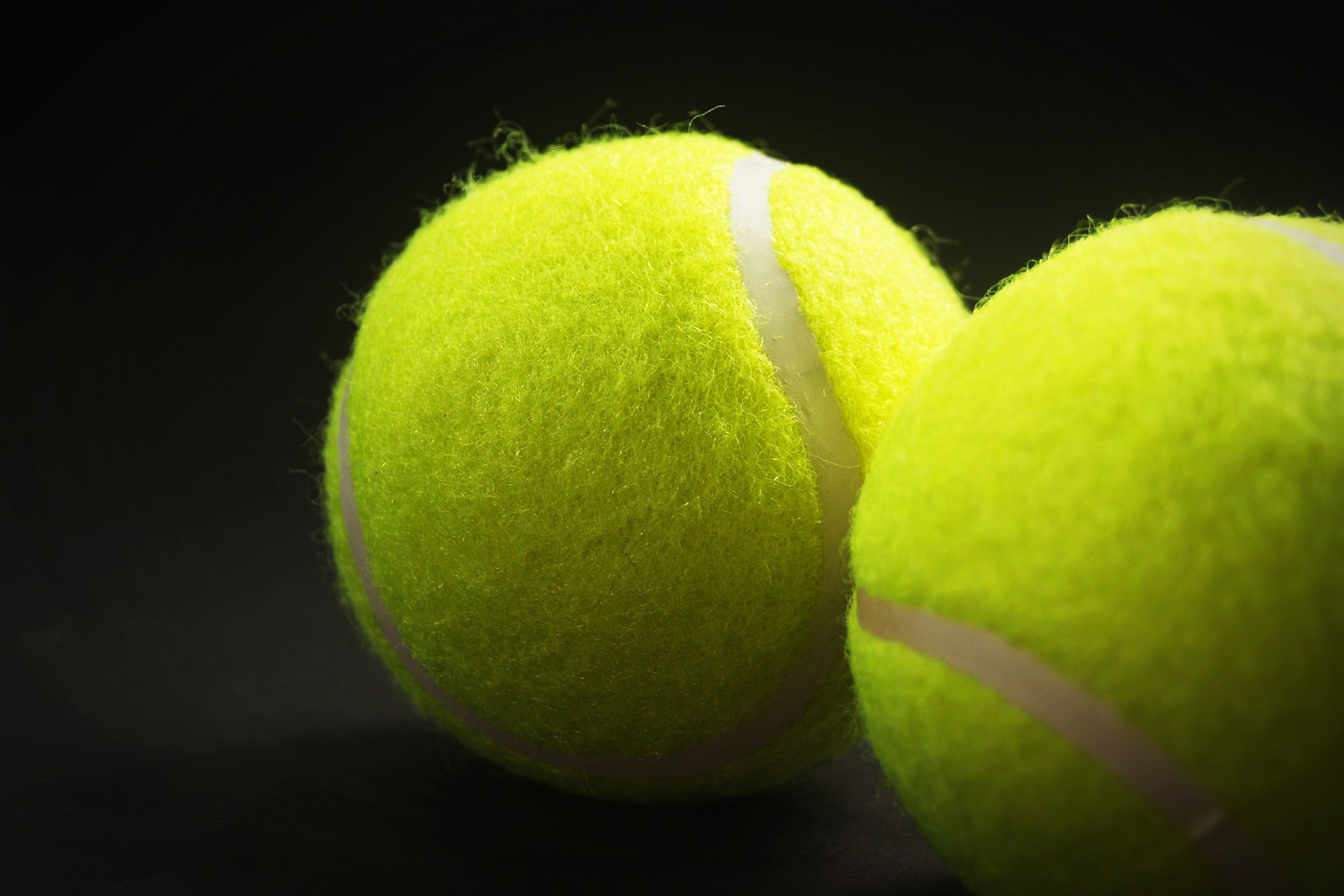 If you're anything like me (and I know you are 😉), you're training quite a lot to achieve your tennis goals, on and off the tennis court. And let me guess ☝🏻... you probably spend looots of hours perfecting your technique, and just as many improving your fitness. Am I right❓
Then I'm sure you're familiar with the almost-permanent feelings of soreness and stiffness 😩, that come the day after a tough workout and accompany you for a few days, preventing you from feeling at your very best and keeping the intensity high ⚡️.
👉🏻 If so, you absolutely need to make trigger point therapy a habit. Because when it comes to relieve muscles pain and recover fast, trigger point therapy is unbeatable. Seriously! It literally has no rivals!
I'm Elena Margaria 👋🏻 and just like you, I'm on a mission to become the best tennis player I can 🥇. Even without a fancy team, or too much talent. Just with a huge desire to make it. That's why Tennis Rematch exists: to share everything I learn along the way 🤓, so you can get better faster, and together we can prove that we can achieve anything we set our mind to 🔥.
If you've never heard of trigger point therapy, don't worry: I'm gonna tell you everything in a sec. But first, here's what I'm gonna cover in this blog post:
What is trigger point therapy?
Trigger point therapy is a form of massage you can do by yourself, that consists of applying pressure 🔨 to specific points that feel like knots (aka trigger points) to reduce muscle tension and relieve pain.
But what is a trigger point❓
🔺 It's a tight, tender spot sensitive to the touch (meaning you'd like to scream when you touch it), that can feel swollen or tense. (Trust me, you'll have no doubt it's a trigger point when you find it!)
🔺 It arises when individual fiber muscles are over-stimulated and fail to relax and, as they irritate surrounding nerves, can cause pain also in other parts of the body (referral pain).
But let's go back to the trigger point therapy itself. Why should you do it? How does it help?
What are the benefits of trigger point therapy?
📣 Disclaimer: since I'm not a doctor 👩🏼‍⚕️, but just someone who's recently introduced trigger point therapy in her routine and got immense benefit from it, keep in mind all you read next comes from my very own experience and not a medical degree 🎓, ok?
This being said, here are the biggest benefits I personally got (and still get) from regular trigger point therapy:
🔹 PAIN RELIEF 😌
🔹 FASTER RECOVERY 🔋
🔹 INCREASED MOBILITY AND FLEXIBILITY 🧘🏼‍♀️
While pain relief is certainly the most immediate benefit of all, as well as what convinced me to keep doing trigger point therapy regularly after trying it the first time, I cannot deny that recovering faster and gaining back mobility and flexibility are a big BIG plus 👌🏻.
We as tennis players have to keep the intensity high during our trainings, and that becomes a much easier job when you're fully recovered and have access to your maximum range of motion! But I'm sure you know this already.
So... as I said earlier, you don't necessarily need a masseuse to enjoy the benefits of trigger point therapy because you can do it by yourself. And here's how 👇🏻.
How to do trigger point therapy at home
Let's start from the equipment.
Odds are, you already have everything you need:
✔️ 2 tennis balls 🎾🎾 → old ones are perfect: instead of throwing them away, use them for this
✔️ some tape ➰ → any kind is good, but coach / sport tape is preferable
All you have to do is tie the two tennis balls together with the tape and there you have it: your new, self-made, miraculous trigger point tool 👏!
Too lazy to make it yourself? Opt for this ready-made peanut massage ball: it's really cheap but has awesome reviews. (And no, I won't tell anybody, I promise 😇!)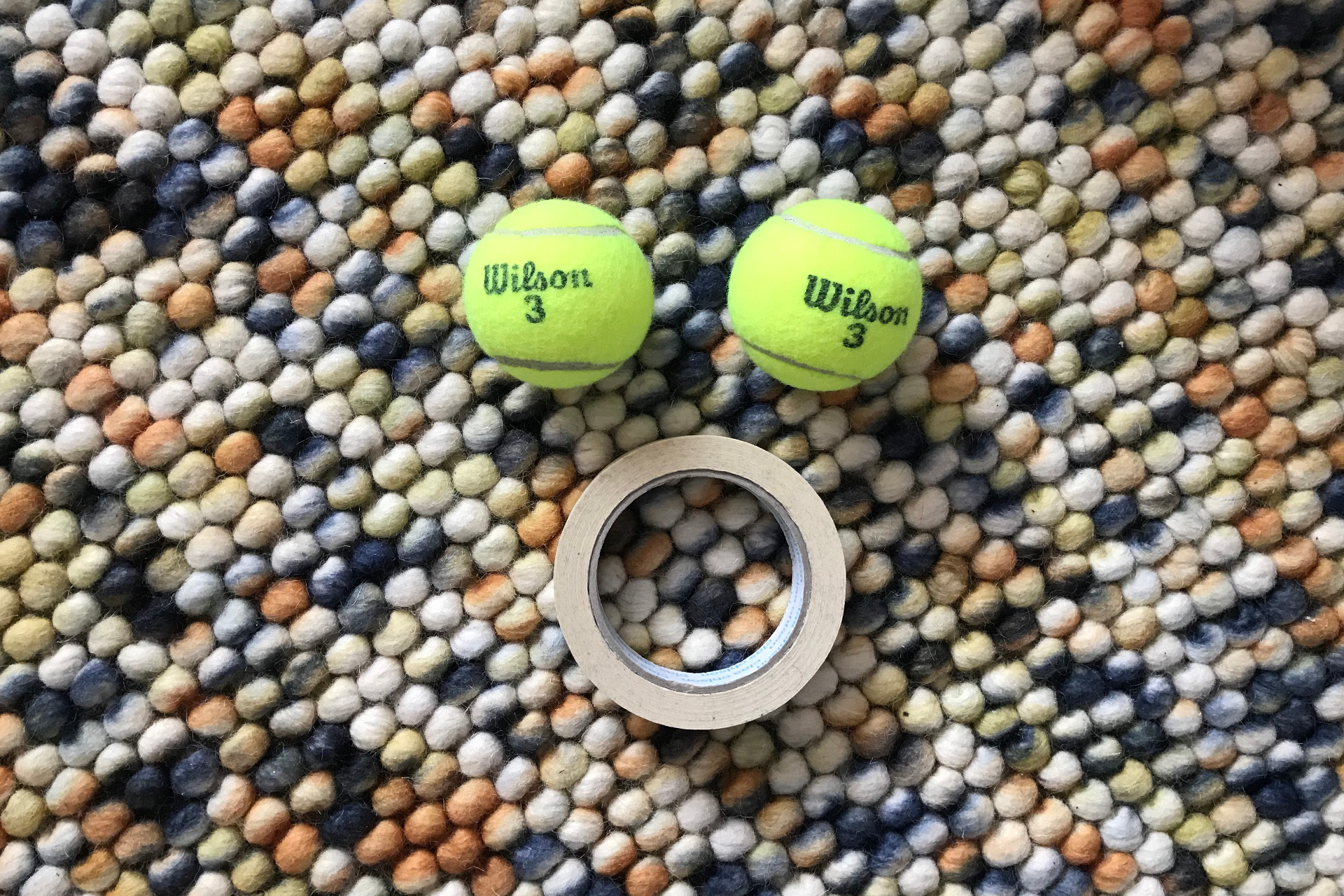 And now, let's see what to do with it. Here's how I like to do.
① Lie on the floor on a yoga mat (which is not required, but highly recommended) and roll on top of the trigger point tool, looking for sensitive spots 🔎.
② When you intercept one, don't ignore its call for help but stop and keep the position until the tension releases or for about 30 seconds if it doesn't ⏳.
③ Once you're done with a trigger point, start rolling again in search for the next (first in the surrounding areas, then further if nothing feels tense anymore there) and repeat the whole thing 🔁.
Trigger point therapy recap + personal fun fact
As you can probably tell, trigger point therapy is a very straighforward form of self-treatment: with minimal equipment and a tiny bit of time, you can literally do it anywhere 🌎.
Which is one more reason why you should try it and see for yourself. Because it really works wonders 🤗 and it's not unlikely you'll get addicted to it once you experience the pain relief it causes!
In fact, that's exactly what I've become 😅: a trigger point therapy addicted.
How else would you call someone who does it day in and day out? And to be honest, when I feel REALLY stiff I do it even twice a day 🤭. Too bad I've just discovered it, I could have used it so many times in the past... but I guess better late than never, right?
Now you. What do you do to speed up your recovery?
Anything special 🤔? Or just simple stretching at the end of your tennis practice and fitness sessions? Let me know in the comments 👇🏻, I'd be happy to read new ways to relieve pain and recover faster!
Hope you enjoyed this post and found it useful. If so, leave me a clap (or two) so I know you did 🙏🏻.
Would you play tennis all day and night just to get better?
Then you're one of us! We're a community of passionate and motivated tennis players who work hard every day 💦 to reach their goals, motivate each other 🔥 to keep going when things get tough and share their own experiences 💬 so everybody can get better faster.