My experience with the High Performance Tennis Fitness Program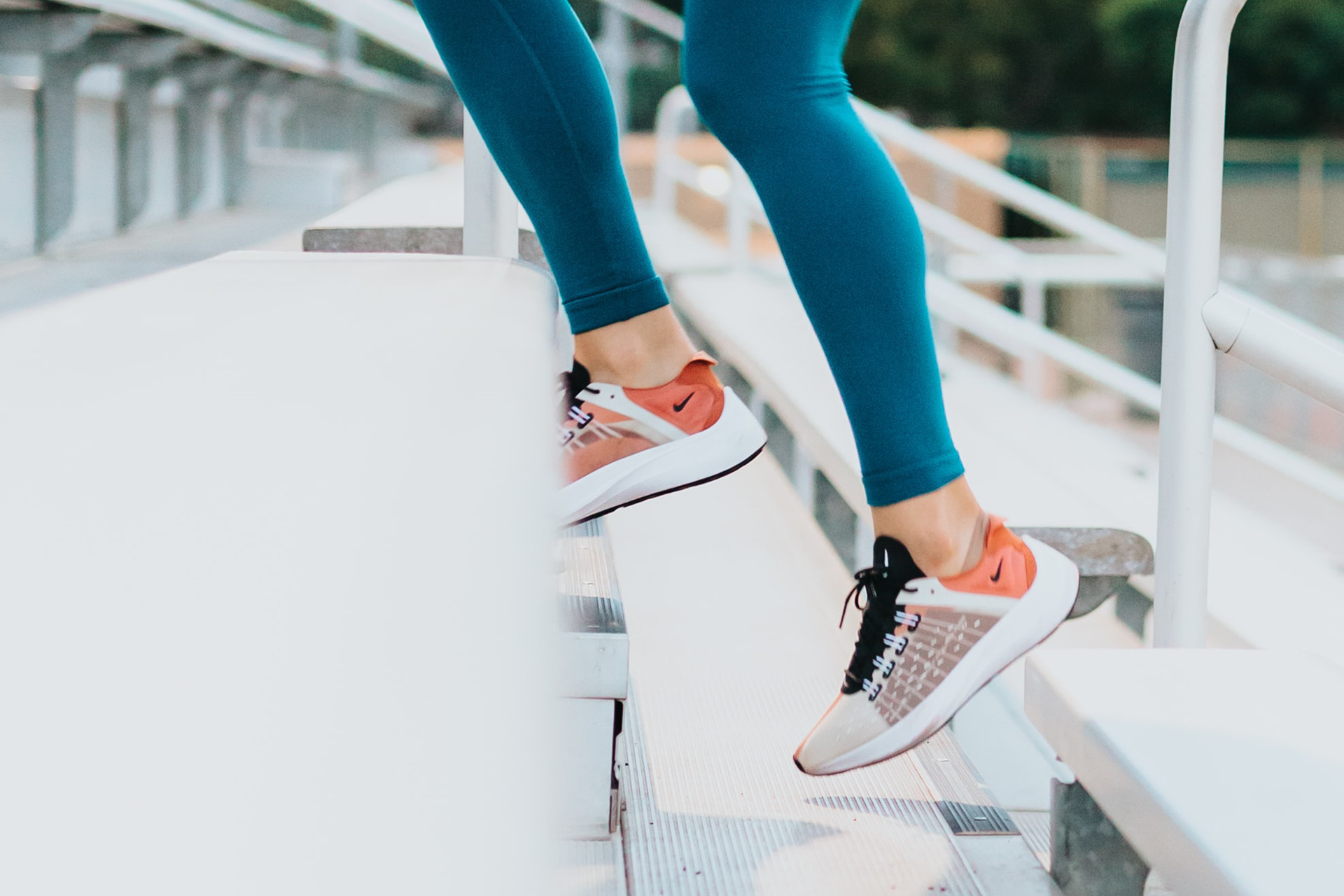 Is your biggest dream to beat them all 💭🏆? Mine too 🙌🏻. That's why lately I've been training like crazy, especially off the court 🏋🏼‍♀️. Because I realized that if I wanted to step up my game, I needed to take my fitness to the next level.
And I wasn't the only one to think so 😅. Even my boyfriend noticed the biggest gap between my current level and the next one was in terms of fitness, so he found a way to fix it. How adorable 🥰!
Here's what he came up with 👇🏻.
He researched on the net for hours (and he's really good at Googling, trust me 🙆🏼‍♀️) until he found what I needed: the High Performance Strength & Conditioning Tennis Program, a complete fitness program for the serious tennis player who wants to train like a world class athlete 🥇. In other words, a tennis fitness program thought exactly for me! And voilà, he got me one of the best Christmas gifts ever 🎅🏻!
So now that I completed the program and got to experience firsthand its incredible benefits 🤩, I want to make sure you know about it as well and don't miss out! Sharing is caring✨.
I'm Elena Margaria 👋🏻 and just like you, I'm on a mission to become the best tennis player I can 🥇. Even without a fancy team, or too much talent. Just with a huge desire to make it. That's why Tennis Rematch exists: to share everything I learn along the way 🤓, so you can get better faster, and together we can prove that we can achieve anything we set our mind to 🔥.
If you want to hear (actually read 👀) my experience with this tennis fitness program and the results I got, so you can understand if it can benefit you too, then keep reading because you'll get all your doubts solved 🤗.
And if you wanna jump straight to a specific section, here's the Table of Contents with the links 😇.
Who is the High Performance Strength & Conditioning Tennis Program for?
This fitness tennis program is for the serious tennis player 🎾. The tennis player who wants to take his game to the next level and is ready to train like a pro athlete 🥇, on and off the court. The one who's not afraid to do what it takes and is committed to work relentlessly 💦 until he gets where he wants.
Just to be even clearer, here's the identikit of the tennis player this tennis fitness program is designed for 👤:
🎂 16+ year old
🏆 already plays tournaments on a regular basis
🏋🏼‍♀️ already has a basic strength foundation and good training experience
If you're younger, this is NOT the program for you yet ❌. But don't worry, time will come! And in the meanwhile, you can take a look at the Junior Strength & Conditioning Tennis Program, which is essentially the same program but designed for a younger athlete like you.
I'm sure it's just as valid as this ✔️. After all, the trainers are the same experienced ones, so why wouldn't it be? Plus, trying to forge ahead is rarely a good idea, let alone when it comes to this kind of things. And if the experts say it's not suitable for you, it must be true! So don't take the risk 🙏🏻: it's not worth it!
But who are the trainers? Are they really experts? I let you decide for yourself, here's their resumé 👇🏻.
Who are the trainers of Tennis Fitness?
The trainers of the High Performance Strength & Conditioning Tennis Program, as well as all the other programs offered by Tennis Fitness, are Nathan and Giselle Martin.
If their names don't ring any bell 🔔, here's what you need to know about them.
They've trained five world number one players 🥇: Lleyton Hewitt, Martina Navratilova, Jennifer Capriati, Svetlana Kuznetsova and Monica Seles, as well as many other ATP and WTA tennis players.
And what's even cooler about them is that they didn't stop there, but used the lessons learnt from training these top athletes to create their own "Martin Method" and achieve success with players of all levels. So if you were wondering: YES, they know what they are doing 👍🏻!
But now let's go through the program and see how it's organized.
How is the High Performance Strength & Conditioning Tennis Program structured?
This tennis fitness program is a 6 week training plan, with 6 trainings / week and physical tests and assessments to perform before, during and after the program so you can measure your progress 📈.
Each session has a different duration (ranging from 1h 30min to 2h 30min) and consists of 2 distinct parts.
The first part is the actual training, which focuses every day on a different aspect of your fitness:
🏋🏼‍♀️ Strength → to build a solid strength foundation needed to develop power, speed, optimal endurance and most importantly prevent injuries.
❤️ Maximal aerobic speed → to recover better between points and feeling more energy throughout on court.
💜 Off feet conditioning → to challenge your aerobic conditioning while unloading the joints in your lower extremities.
💪🏻 Power → to develop better first step speed, quicker change of direction, power on your shots and speed on your serve.
💚 Repeated effort → to feel lighter and more physically resilient on the court.
👣 Speed and agility → to develop fast and responsive movement, so Getting yourself set up for shots, getting to short balls and having the ability to feel like you can attack from anywhere on court.
The second part is the flexibility and mobility work, which alternates stretching, foam roller and yoga.
As you can see, this tennis fitness program is no joke 🤡. But with the right mindset and motivation anything is possible, even this!! And I'm the living proof. At first, my reaction was "WTF? No way I can do that!". But then, little by little...
My experience with the High Performance Tennis Fitness Program
I'll be short, but intense 😇 so you can form an opinion fast and decide whether it's something for you too or not.
Here's how I'd describe the program in a few words and the reasons behind them 👇🏻.
🥵 Tough! This is the first word that comes to my mind. But what can you expect from a High Performance program?! No pain, no gain. Right 😅? But seriously, it's tough for real. The first week was like a shock 🤯 for my body, and I don't deny it, my brain 🧠 was in a loop wondering how could I survive for 6 weeks 😬.
💪🏻 Doable. Yes, because after the first shocking week, my body got kind of used to the routine (how amazing is the human body?!) and my brain stopped the infinite loop focusing on the countdown first 📆, and then on the actually enjoyable process of constantly pushing the body to your limits 💦.
🌈 Various. You don't have time to get bored, that's for sure! Every session of the week has a different focus 🔍, which means is extremely different from the others. And that's not all: you also have time to rest 🛀🏻, although it seems like you're always training. In fact, since every workout works on a different fitness aspect, your muscles and heart will take turns and have time to recover while others still work.
🌏 Complete. Again, this program is not for a tennis enthusiast, it's for a tennis athlete who wants to train like a pro 🥇. And that is the reason why not a single aspect is neglected: strength, power, speed, agility, aerobic conditioning, mobility and flexibility. Each and every one of these gets the right attention on a weekly basis, so you improve as a whole and on a solid foundation 🧱.
🙏🏻 Needed. The results I got at the end of the program were far better than I had imagined 🤩: during my first match post-program I was actually struggling because I would get too close to the ball and too early 😂! But what's even better is the results didn't show up only at the end of the program, but all the way through it: baby steps were visible after every single week! Super motivating 💃🏼!
And there you have it, my opinion on this outstanding tennis fitness program 🔝!
As you've noticed, it was a perfect fit for me 👌🏻, which is why I was so excited and couldn't wait to share my experience with you!! But remember... we're all at different stages on this wonderful same tennis journey 🎾, so this tennis fitness program might not be the right one for you just yet. Just don't forget about it, the right time may come sooner than you think!
Now you. How do you constantly improve your fitness level?
Let me know in the comments how often you workout and what you do, I'm curious ☺️!
🔹 Do you have a fitness coach? Or you follow an online program and do it by yourself, just like me? If so, which one? Is it good?
🔸 And then, what's your favorite workout? Do you prefer strength training, agility or aerobic sessions? My fave is with no doubt agility 👣, but with time I've learnt to like the others as well 😉.
Hope you enjoyed this blog and found useful info about this fitness program for tennis! If you feel like you're ready, just go for it!! It's really worth it, trust me 🤗. And don't forget to leave me a clap (or two), I'd really appreciate it 💕.
Would you play tennis all day and night just to get better?
Then you're one of us! We're a community of passionate and motivated tennis players who work hard every day 💦 to reach their goals, motivate each other 🔥 to keep going when things get tough and share their own experiences 💬 so everybody can get better faster.