3 tennis movies every ambitious tennis player should watch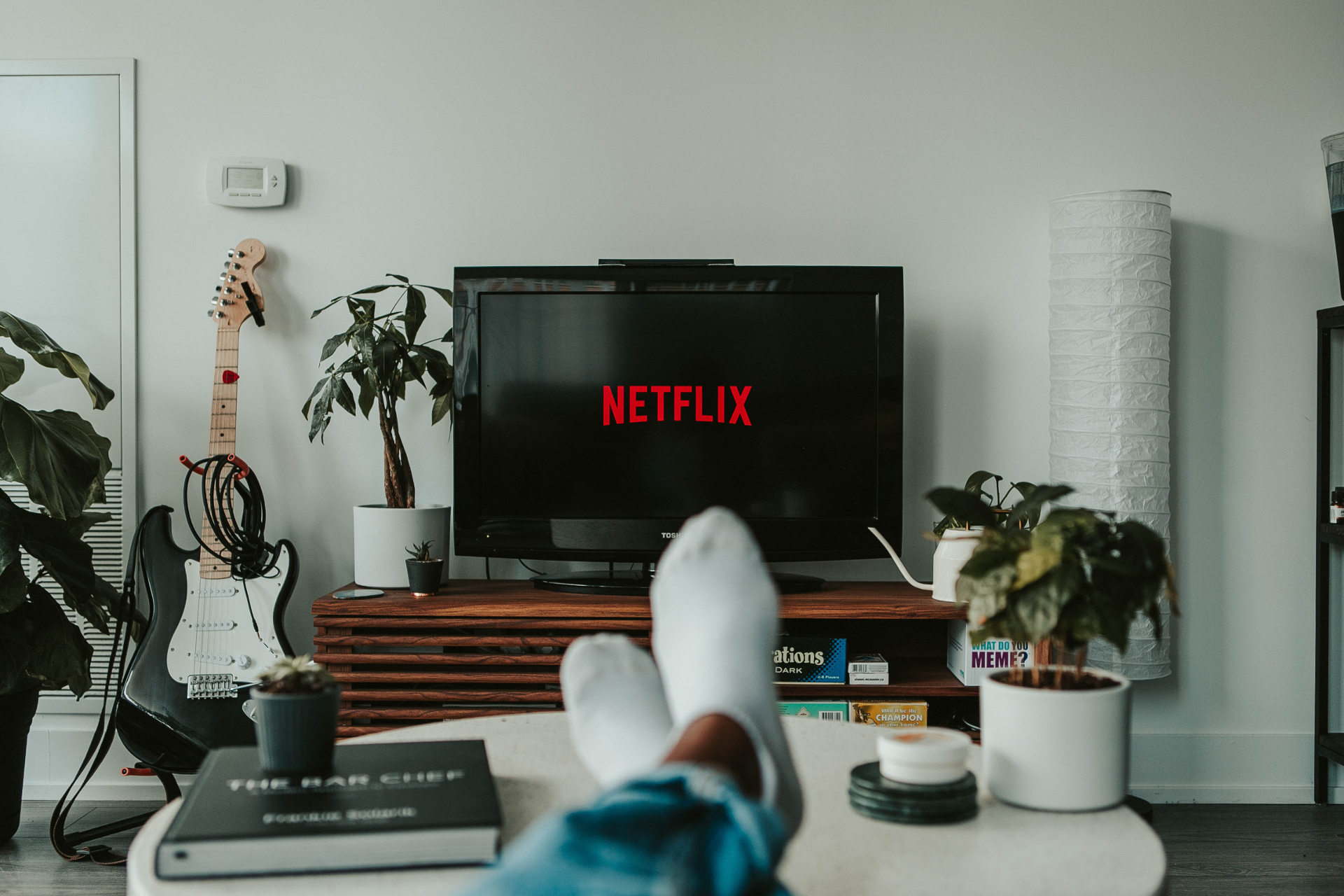 Looking for an inspiring tennis movie to watch during these winter holidays ❄️? Look no further!
I've been binge-watching quite a few lately (Finnish fall weather 🍁 is perfect for that), so I have some good recommendations for you!
Hi, my name is Elena 👋🏻 and, just like you, I'm on a mission to become the best tennis player I can 🥇. Even without a fancy team, or too much talent. Just with a huge desire to make it.
That's why Tennis Rematch exists: to share everything I learn along the way 🤓, so you can get better faster, and together we can prove that we can achieve anything we set our mind to 🔥.
But ok, back to business now!
While doing my research, I found out there's actually not that many movies or TV series about tennis. Not to worry though! Those there are, apart from one exception, make up for it big time!
You ready for my recommendations? Let's get started!
RECO #1 - King Richard ⭐⭐⭐⭐⭐
Awesome! I absolutely loved it! For me, it's a 5 stars movie hands down.
I'm quite sure not everybody who's watched it is of my same opinion, but... if you're anything like me, meaning you have this personality who's a little bit (or a lot 🙊) hard-core and don't really care about going off the beaten path to get extraordinary results, then you'll love it too!
(Raise your hand in the comments if you're just like me. I'd be happy to get to know a bit more about you and how you use your hard-core personality in life and tennis 🙋‍♀️)
As soon as King Richard was out here in Finland 🇫🇮, I had to run to the movies and watch it. I was sooo curious to understand why on earth they would call a movie about the Williams' sisters like that, without mentioning neither Serena, nor Williams, that I just couldn't wait 💃!
(I mean... why would they do that?! Everybody on the planet knows Serena and Venus! But Richard?!)
Little did I know that the title just couldn't be any different!
In fact, the story of King Richard is not really about Serena and Venus, but about their dad and what everybody (except probably very few people, including me 🤭) calls his crazy plan to get them to the top of the tennis world.
If you still think champions are just people who were born more skilled than us normal humans, or just got lucky and won the lottery by finding the right coach and having enough money (really?! 🙄), please watch this movie. It will challenge your beliefs like no other tennis movie or series!
If you don't (and I'm quite sure you don't, or why would you be hanging here 😜), then go watch it ASAP, if you haven't already! It will confirm the theories you've been keeping in your head and show you that things really work that way, with the result you'll feel great afterwards 😂!
💬 Have you watched King Richard yet? How did you like it? Are you excited as I am about it, or not? Let me know in the comments!
RECO #2 - Untold: Breaking Point ⭐⭐⭐⭐
WOW! What a movie. Eye-opening to say the least. Not a 5 stars just because I like happy endings and this doesn't exactly fall into that category 😮. But if you don't mind about the last-minute unexpected twists, then consider this a 5-stars movie too!
Before this Netflix documentary, I didn't know much about Mardy Fish, nor did I watch many matches of his. He was just another top American tennis player for me 🙃.
Well, after watching this movie, I feel all different about him. I feel close to him, like we're somehow connected. Like he's lived many of the things I lived or am living right now, just at a higher level or on a bigger scale.
When it comes to tennis, I've always felt like the underdog 🐶. Like I'm always behind and, no matter what I do and how hard I train, there's always someone who's stealing the scene. (Not that I want the spotlight, I don't care about that! But to be accounted for, yes!)
And that is exactly his story. He's always been just the guy who trains with Andy Roddick (the new American star), even though he's trained all his life to get to the very top. And when he finally makes it, the pressure is just too much. Too unbearable 🤯. (That's why the title!)
I always say I love pressure, that I would absolutely love playing in a center court with full crowd and that I thrive when there's a lot at stake. But who knows, maybe instead I say that just because I've never experienced the real freaking pressure. This docu definitely got me thinking.
💬 How do you feel about pressure? Do you kind of like it too and perform better when under pressure, or not at all? Let me know in the comments!
RECO #3 - Love Means Zero ⭐⭐⭐⭐
Hah! This movie is so much fun! And weird at the same time. (But how else could a movie about Nick Bollettieri be?!) For me, its 4 stars again!
Once again, it shows what it takes to be successful. And why not everybody makes it in this world! In one (compound) word: thought-provoking 💭. Veeery thought-provoking.
If you consider yourself an ambitious goal-driven person (like I do 🙋‍♀️), then definitely give this documentary a watch. It will make you question your believes, your values, everything! Which is always good I believe, especially when you want to achieve your goals so bad but haven't yet figured out what you are and are not willing to do for them.
If you don't consider yourself particularly goal-driven instead, no worries! Nick is such a cool weirdo that you'll no doubt get (more than) a laugh 😆.
💬 Which type are you? Ambitious and goal-driven, or super relaxed? Let me know in the comments and let's get to know each other a bit more!
And voilà, there you have it: my top 3 tennis movies watched in 2021!
I haven't mentioned Andy Murray: Resurfacing just because I watched it as soon as it came out back in 2019 📆. Otherwise trust me, it would have made this list! It really is worth watching. Indeed, you know what?! I think I'll watch it again very soon 😜!
A different story is instead the Netflix mini series Naomi Osaka. I watched it a few weeks ago and it left me perplexed. I didn't like it one bit 👎. Slow, boring, quite a waste of time very frankly. I would have been fine with only the last 10 min of the last episode to be honest. But hey, I guess it's a matter of taste!
That's it for me! If you have any other recommendations (or warnings!), please share them in the comments below so we can all binge-watch some good tennis movies or series!
Thank you so much for reading this blog up to the very end, I really hope you liked it and got some good titles to add to your watching list! If so, don't forget to click on the clap button below so I know you did .
Have a wonderful end of the year 🥂.
Talk to you super soon 💕,
Elena
Would you play tennis all day and night just to get better?
Then you're one of us! We're a community of passionate and motivated tennis players who work hard every day 💦 to reach their goals, motivate each other 🔥 to keep going when things get tough and share their own experiences 💬 so everybody can get better faster.